Last Sunday evening, the Pose 'N Post Symposium made its way to South Carolina. The brainchild of R&B singer Chrisette Michele, this workshop was all about beauty, branding and marketing both yourself, your services and your products.
I enjoy fashion like most women. The last girls' weekend I took was all about good wine, good food and watching Versailles 73. An old copy of The Elements of Personal Style is currently on my night stand. However, you won't find me taking selfies in the bathroom mirror.
So what am I doing at an event like this? Making a conscious effort to connect and network outside of my comfort zone. Plus, I am fan of Chrisette Michele's music and didn't want to miss an opportunity to hear her live.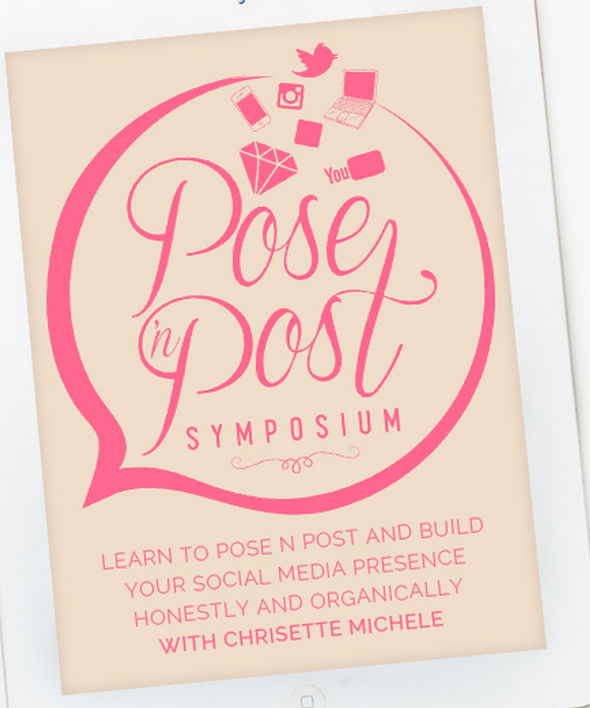 The workshop opened with Chrisette Michele singing one of my favorites of hers, Better. This was followed by Super Chris and Total Praise. Her voice is a cross between velvet and butter. Here is some of my video footage.
"It's fantastic to be amazing. Even better to be amazing and needed." -Chrisette Michele
The young lady on guitar is Simone. She is a student at Berkeley College of Music and the tour is serving as an internship for her.
Next was an Ice Breaker. As a trained Trainer, I was very impressed. The assignment was to meet someone new, take a selfie, and post it using a hashtag that describes how you feel about being at the event.
Meet Seyi Okeleye, a Natural Hair Stylist from Charlotte. Our hashtag was #BraveEnoughToBeInspired You can find her on IG @thekinkytruth
The second part of the evening was a Panel Discussion and a Q&A session. The panelists for the tour are all social media mavens and business women. They are:
Since the product/service I want to brand and market is myself and my opinion about traveling, I had to really listen, filter the information and ask myself: "How can I apply this?"
Over all, the evening went well and I am proud of myself for stepping out of my comfort zone. I had about 30 seconds to get a question in, so of course I asked " What is your favorite city to visit?' Paris.
I went home with gift bags full of beauty products, fresh flowers and a signed poster of Madamoiselle Rich Hipster herself.
I'll leave you with a couple of my favorite songs from Chrisette Michele.
Thanks for reading, Meredith
The hook at the end takes me over every time!